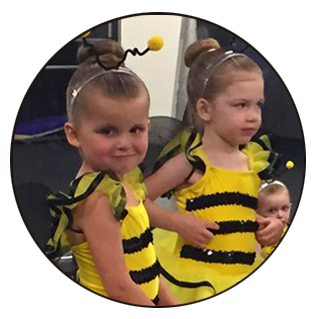 RECREATIONAL DANCE CLASSES
Founded in 1992 by Mary Jill Rodgers, FootLites Dance Studio holds the honor of being the very first professional dance studio to be established in Selah, Washington!
FootLites offers a variety of Recreational dance classes for boys and girls ages 3 through adult. Classes offered include Ballet, Pointe, Jazz, Tap, Hip Hop, Contemporary, Lyrical, Cheer, Tumbling and more. Dancers can also improve their skills via Flexibility and Tricks, Turns & Leaps classes.
Ready to get started? Our helpful Information regarding Rates & Policies, Class Schedule, Important Dates and FAQs will get you on track. Then click here to learn about our easy Registration process. If you have additional questions, or need class placement assistance for your child, please contact FootLites today!